Abarth 695 Tributo Ferrari
Abarth 695 Tributo Ferrari
What type of boat does a Ferrari owner have? Maybe a yacht, of a large and fast speedboat. Both are an expression of luxury and offer thrills, but not enough to enjoy the sea in all its splendours. To reach shore when the boat is at anchor, or to discover a small deserted bay for the enjoyment of nature, you need a tender.
These three great names have come together to offer the most thrilling product in the world, the "Sacs Abarth 695 Tributo Ferrari", unique in style and for its performance, produced in a limited series of only 199 models, in a choice of colours amongst which Racing Red, Modena Yellow, Abu Dhabi Blue and Titanium Grey, just like the Abarth car. It is small enough to be considered as the go-kart of the sea, able to run at 40 knots like a jet ski.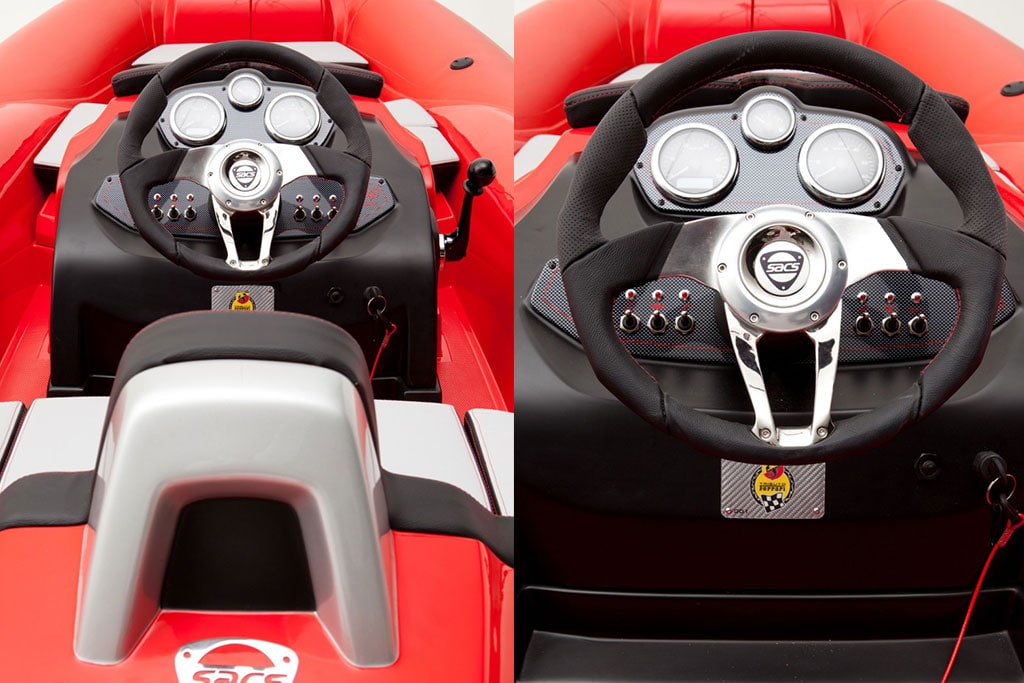 The "Sacs Abarth 695 Tributo Ferrari" is powered by a hydro-jet motor which guarantees the maximum possible safety given that the propeller is in a protected tunnel within the hull. The tubes are removable, easy to change when worn or damaged, just as with a car. Once again, the Abarth style has been magnificently reproduced by Sacs in that the details make all the difference.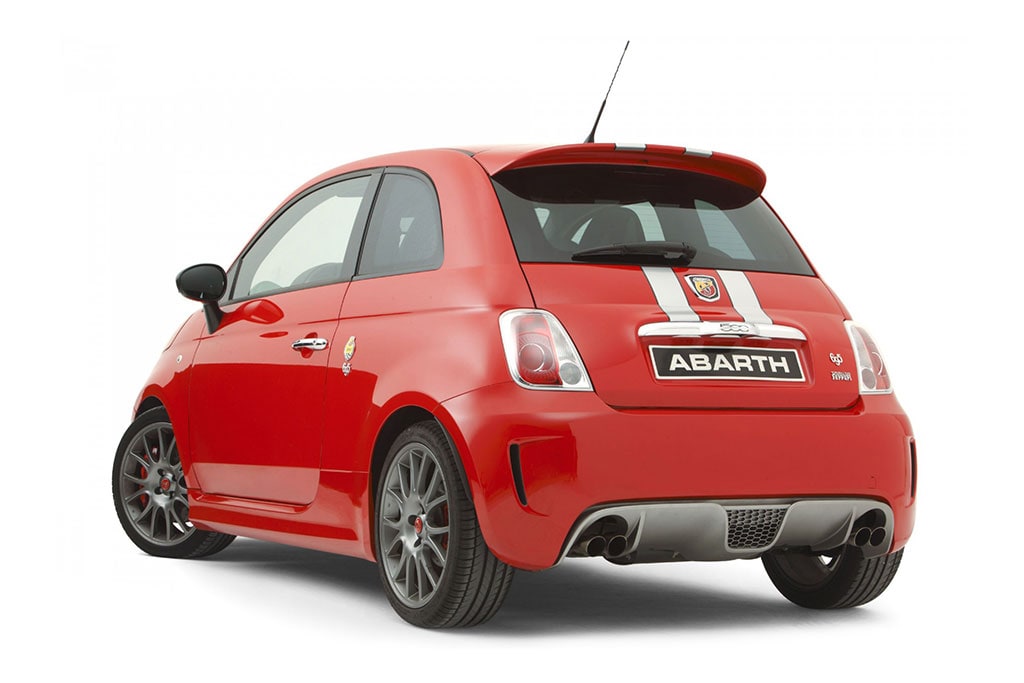 Abarth 695 Tributo Ferrari
| TECHNICAL SPECIFICATIONS | 695 TRIBUTO FERRARI |
| --- | --- |
| Overall length | 3,26 m |
| Max beam | 1,7m |
| Draft | 0,26 m |
| Hull type | V Hull |
| Dead rise | 19° |
| Dry weight with standard engines | 330 kg |
| Fuel tank capacity | 38 L |
| Homologation category | CE – C |
| Persons capacity | 3+1 |
| Suggested engine | Weber MPE 750 NA 83 hp |
| Transmission | Water jet |
| Project | SACS |
| Design | Christian Grande DesignWorks |