Sacs excellence shapes your thoughts.
Each Sacs is a unique masterpiece, created following the wishes and needs of the Customers.
The most advanced technologies in the sector combined with the italian craftsmanship strengthened by passion and thirty years of experience, make the most of each boat, ensuring excellent performance, in total safety.
Since 2008 SACS srl is in possession of a Quality Management System certified ISO 9001 issued by RINA Service SPA (Certificate N. 18543/08/s).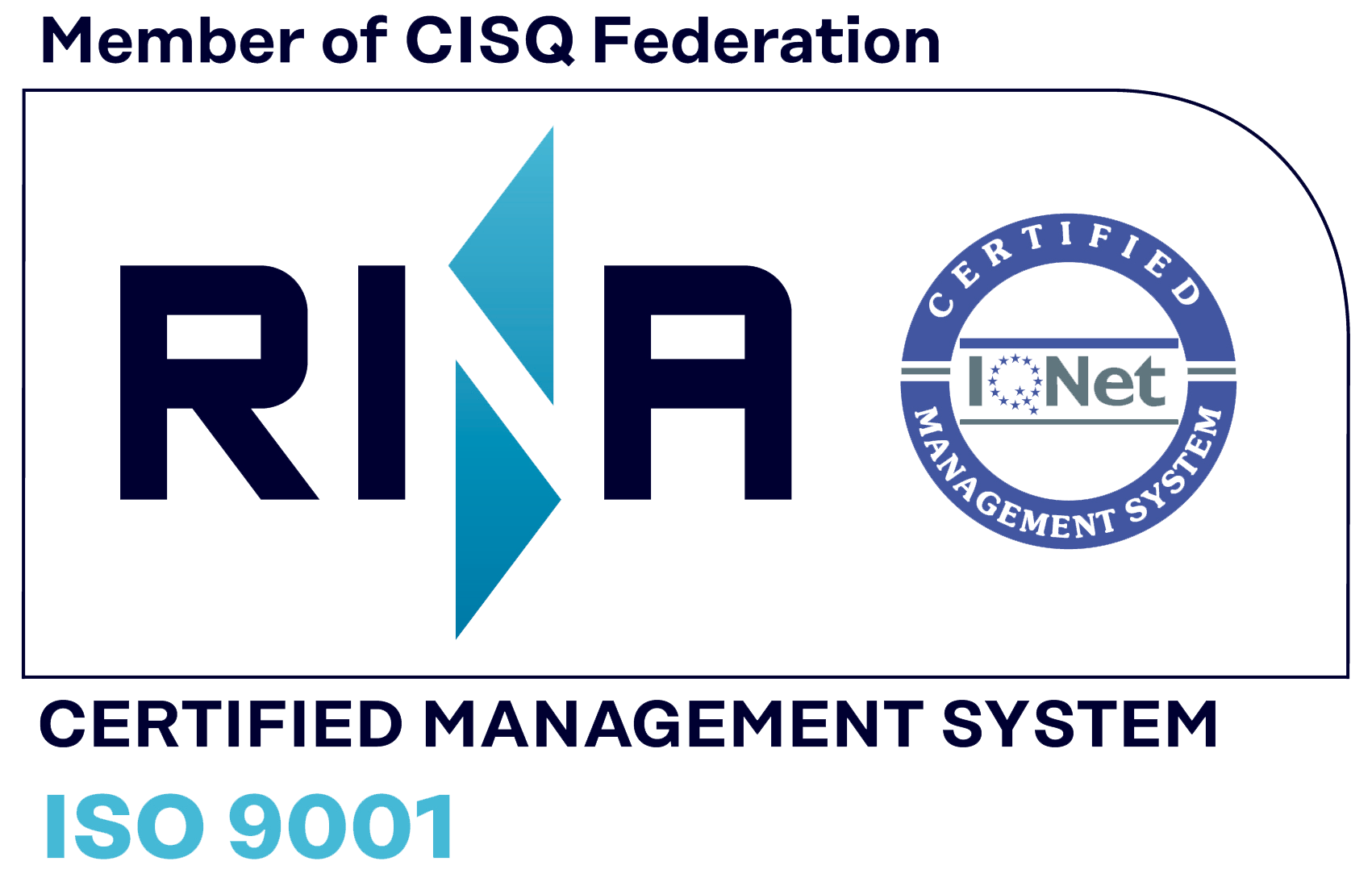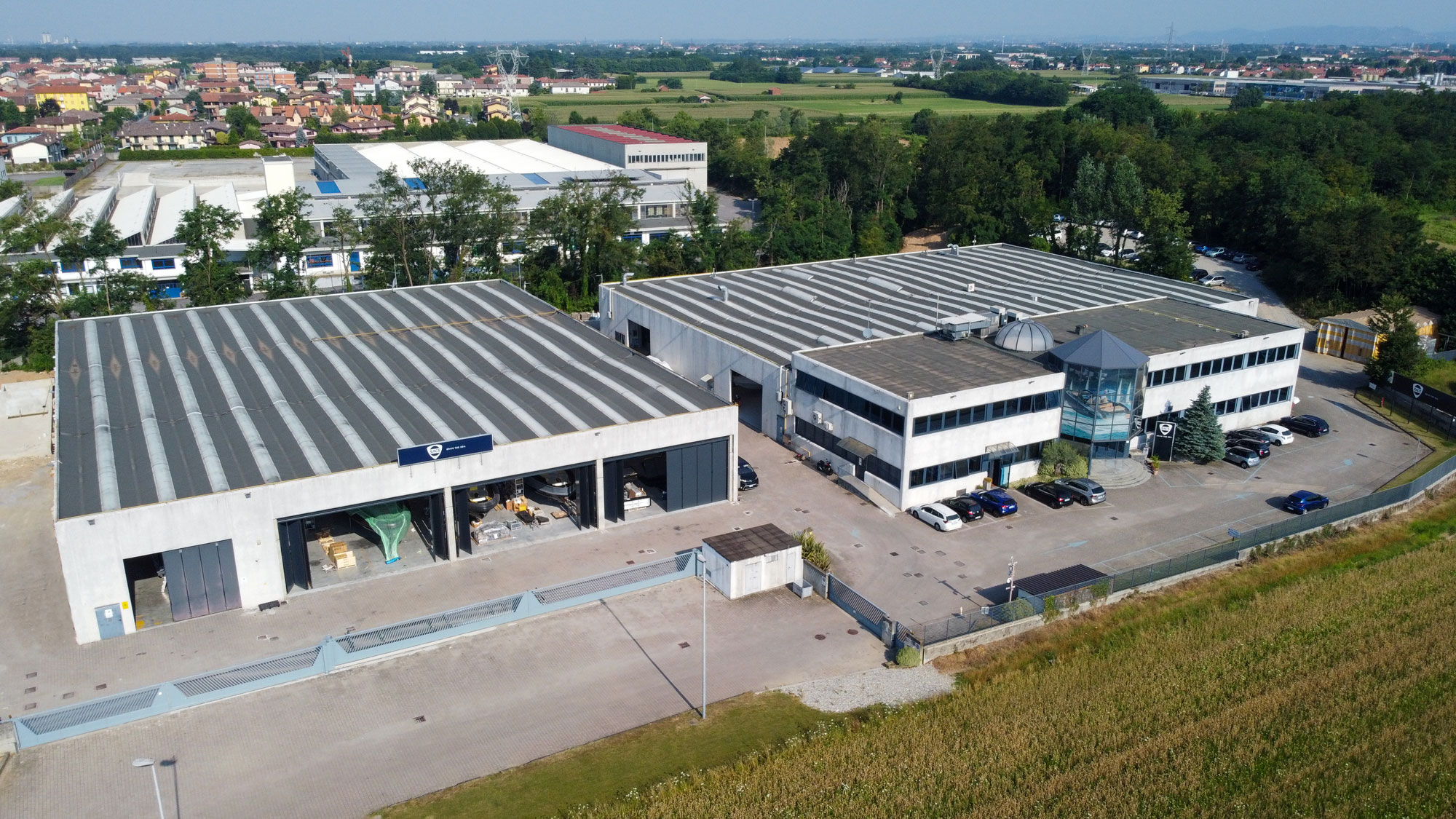 Quality manual
ED. 08 01/07/2020

The management of SACS Srl, in accordance with the standards foreseen in the company  for the management of the quality and / or specific requests of customers and relevant interested parties, has established to standardize its management and operating methods in compliance with the requirements of UNI EN ISO 9001 : 2015. The main objectives that the Management has set are:
ENSURING CUSTOMER SATISFACTION, INTENDED AS PRIVATE OR AS A DEALER, BY OFFERING AN INCREASINGLY COMPLETE AND INNOVATIVE PRODUCT, TAILORED TO THE CUSTOMER'S NEEDS AND TAKING INTO CONSIDERATION THE NEEDS OF THE RELEVANT INTERESTED PARTIES
ANTICIPATE THE CUSTOMER'S NEEDS, OFFERING PRODUCTS WITH HIGH DESIGN CONTENT AND TECHNOLOGICALLY ADVANCED
ENSURE THE TECHNOLOGICAL EVOLUTION OF BOATS IN LINE WITH THE APPLICABLE REGULATIONS, THROUGH THE PROPOSAL OF NEW PRODUCTS THAT RESPOND TO THE EMERGING DEMANDS OF THE CUSTOMERS
IMPROVING THE INTERNAL ORGANIZATION BY INCREASING THE LEVEL OF RELIABILITY AND OPERATING SPEED, OPTIMIZING RESOURCES IN ORDER TO IMPROVE THE COMPANY INVOLVEMENT AND FLEXIBILITY AND INTERNAL COMPETENCES WITH THE TARGET TO SATISFY THE INTERESTED PARTIES
IMPROVE MANAGEMENT CONTROL AND CONSEQUENTLY THE MANAGEMENT OF THE FINANCIAL ASYMMETRIES OF THE SECTOR
CONSOLIDATE AND MAINTAIN, THROUGH A REPORTED SYSTEM, THE RESULTS ACHIEVED.
FOCUSING ON MKTG "WEB BASED" ACTIVITIES WITH HIGH INTEREST ON THE REFERENCE TARGET
DEVELOP THE AMERICAN AND AUSTRALIAN MARKET AT A COMMERCIAL LEVEL
In order to achieve the objectives, it has been decided to:
Commit the necessary economic resources to meet the investments needed for the development of new boat models and the improvement of the already existing models
Outsourcing of activities with lower added value
Purchase increasingly high-performance equipment in order to perform the work safely and with operational speed
Make use of highly specialized suppliers and keep up-to-date on the new technologies offered by the market
Train the staff in force through activities of involvement and continuous awareness
Respect the regulations in force
Deepen the measurable objectives for quality, as indicators of the results of the system and processes
Identify, record and resolve non-conformities, according to specific formalized procedures
The above policy is:
– Available and maintained as documented information
– Noticed, understood and applied within the company
– Available for the relevant interested parties, through publication on the website.
The quality policy, reviewed every year during the management review, is implemented through improvement plans established by the management and periodically verified in their progress.
The management
ALESSANDRO SANDONNINI
The original signed document is available anytime at SACS srl management
SACS SRL
VIA DON GIUSEPPE LOCATELLI N. 49
20877 RONCELLO (MB)
PHONE:+390396885489
FAX:+390396956234