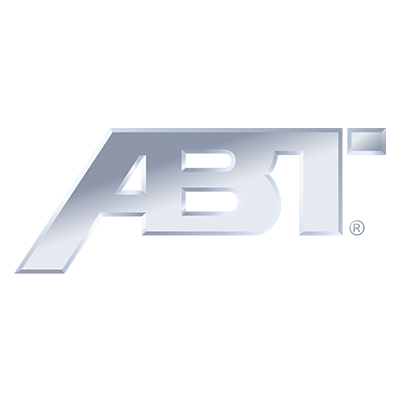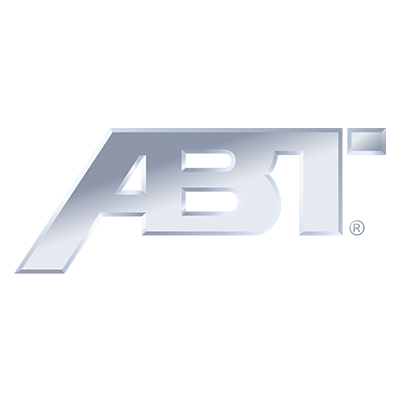 A fresh collaboration between Sacs and ABT, the German car tuning provider that works with the Volkswagen and Audi Group and implements numerous motorsports activities for the brand with the four rings; the result is a "muscular luxury 11-meters RiB": The Strider 11 ABT Sport Master L.E.
Strider 11 ABT Sport Master shows an aggressive look and a strong personality with black carbon tubes, hull and deck matt black painted and a special Exhausts Sound Control System.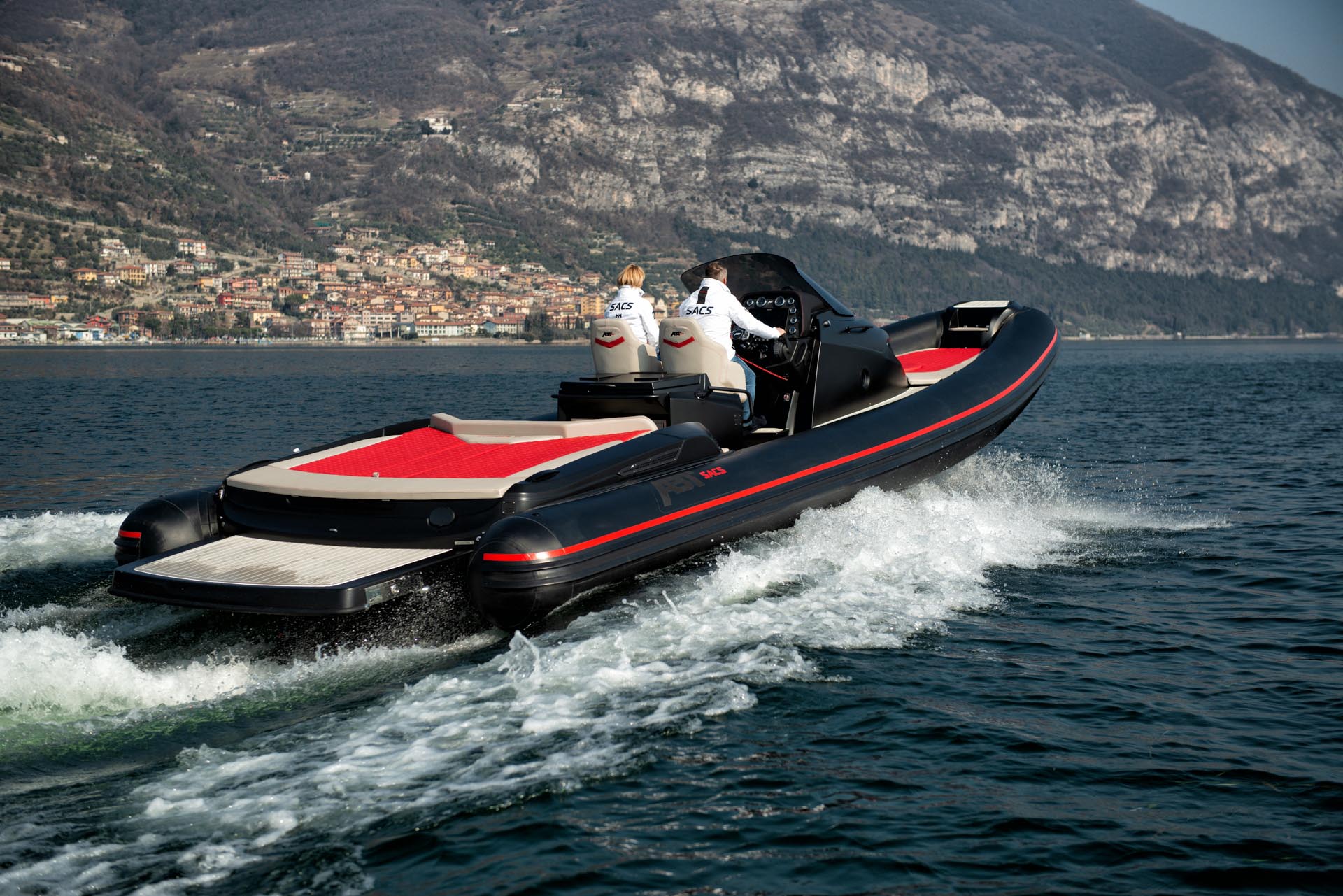 Inside its daring engine room, an impetuous heart beats. Strong emotions and fast speed are guaranteed.
The choice of colors, the texture, the appeal of the cushions, the interior design, the "racing" details, the modern dashboard and the ergonomic remote controls, are all precious elements that represent the connection between nautical and automotive world. All the details of this boat speak about style, performance, sport, fun and speed.
| TECHNICAL SPECIFICATIONS | ABT |
| --- | --- |
| Overall length | 11,02 mt |
| EC certifying length | 9,98 m |
| Max beam | 3,79 m |
| Draft (to the prop) | 0,60 m (0,80 m) |
| Tubes | 70 cm |
| Number of compartments | 6 |
| Hull type | Deep V Hull |
| Dead rise | 24,3° |
| Dry weight with standard engines | 4,5 t |
| Fuel tank capacity | 530 L |
| Water tank capacity | 130 L |
| Waste tank capacity | 40 L |
| Homologation category | CE – B |
| Persons capacity | 14 |
| Sleeping accommodation | 2 |
| Maximum installable power | up to 800 HP |
| Suggested engine | 2 x Mercury Diesel V8 – 370 hp |
| Transmission | Stern Drive |
| Project | SACS |
| Design | Christian Grande DesignWorks |