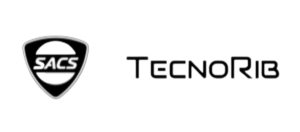 Companies Sacs srl and Tecnorib srl (the official licensee of the PIRELLI and PZERO brands for inflatable boats), both leaders in the Italian and European boat production industry, join forces to form the new corporation, that will be called, initially, Sacs Tecnorib Spa.
The main goal of this industrial integration operation is to consolidate strong growth reported in recent years and to strengthen the brands' presence on international markets. The new player is a world-leading producer of Maxi Ribs and one of the main players on the Italian boating scene, with turnover for the current year forecast to exceed 45 million euros.
Matteo Magni (Chairman of the newly incorporated Sacs Tecnorib) and Giovanni De Bonis (CEO) express their satisfaction and enthusiasm with an operation rooted in longstanding mutual respect and the conviction that integration provides guarantees of both healthy, structured growth and continuity in terms of strategic vision.
"Our aim was to integrate the two businesses in an industrial operation with no outside financial contribution," explains Matteo Magni, Chairman of the newly incorporated Sacs Tecnorib: "The goal is to create operating synergies that consolidate the growth path embarked on individually by the two players, laying the groundwork for them to seize new opportunities and challenges together."
"Sacs and TecnoRib are integrating their expertise, while keeping their product ranges distinct and complementary. Synergies will be achieved in production sites, design and production processes, and research and development. The trademarks will remain separate, as will the respective sales networks," said Sacs Tecnorib CEO Giovanni De Bonis.
Sacs, driven by an almost visionary creative strategy, and Tecnorib, drawing strength from over 15 years in partnership with a planetary brand like PIRELLI, have contributed both to creating and consolidating the maxirib segment on an international level. Now Sacs Tecnorib is clearly set to become a new benchmark in the wider luxury boat industry.
December 23, 2021